Lean Six Sigma Yellow Belt
| | |
| --- | --- |
| Course Code: | TGLSAU006P |
| Certification: | ONLINE live courses now available. After attending either our online course or one of our classroom-based courses, candidates will be eligible to take the optional IASSC Yellow Belt certification exam online, at a convenient time after course completion. After successfully passing the exam, certification will be awarded. |
| Course duration: | 2 days classroom or 3 x 2.5 hours online (plus 10 hours personal work including video, worksheets and quizzes). |
| Overview: | This course equips attendees to get started on the delivery of improvement activities straight away and provides the knowledge required to do this in a structured and measurable way. The online version requires a further 10 hours of personal study. This consists of a review of the video from each session, completing problem worksheets and taking quizzes. |
Cost
From $670 plus GST
All major credit cards accepted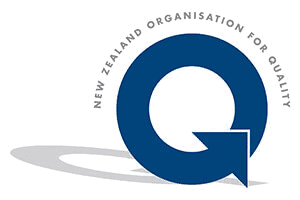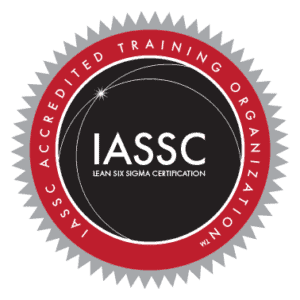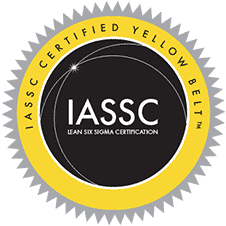 Lean and Six Sigma deliver business goals and objectives though the rigorous application of proven improvement methodologies. By focusing on the customer, and delivering benefits quickly, it is possible to improve quality performance and profitability simultaneously.
This course equips attendees to get started on the delivery of improvement activities straight away and provides the knowledge required to do this in a structured and measurable way.
Thornley Group Yellow Belt training is carried out by professional trainers who are experienced senior management practitioners in both Six Sigma and Lean. After completion of the training, you will be have a detailed awareness of the principles and application of Lean and Six Sigma methods.
Prior to taking the exam, there is a further 10 hours of study using your course manual and our online testing which will enable you to study all the subject areas, in a structured way, right up to your exam date.  Access is also provided to our online video-based training that provides a further 16 hours of study after attending the course.
Lean & Six Sigma training – at your office
Thornley Group training programmes are designed to suit all levels, from senior management to new employees, from awareness training to specialised training. We provide an enjoyable and effective learning experience that is designed to give measurable results. Content can be designed for your particular organisation's needs and delivered with your own corporate branding if desired.
Training locations can either be on your site or in one of our approved venues as required.
Improving business performance involves many steps.
The first step is a commitment to doing business differently. Those organisations that adopt Lean and Six Sigma approaches across their activities perform effectively and efficiently with unnecessary waste eliminated.
Significant measurable cost, quality and delivery improvements are achieved along with improved customer satisfaction and increased competitiveness.
Contact us to find out more about our training and consultancy services.
How can we help?
At Thornley Group we provide training and consultancy services that enable organisations to set strategy and deploy business process improvement in a sustainable way. We ensure that all the know-how required for sustainability is in place so that benefits can continue to be realised in the long-term.
Training key people in business improvement methods is a key practical step towards becoming a highly performing organisation.
We can provide you with all the support required for setting a strategy and deploying it successfully.
Speak to one of our training consultants today.
Course manual
Thornley Group certification exam included
Online practice exam
6 months email support for project work
Access to our supplementary online Lean training
Online resources and templates
IASSC exam optional
Our Lean Six Sigma Yellow Belt training provides an explanation of Lean Six Sigma methods, tools and benefits.  It will prepare attendees for the task of operating in a Lean Six Sigma environment or for implementing Lean Six Sigma.  Attendees will learn details of the Six Sigma DMAIC improvement methodology and will become fluent in the 'language' of Lean and Six Sigma.  Thornley Group Yellow Belt training is targeted at people who spend time involved in process improvement. This could either be as a manager, process owner or a member of a team working on an improvement project.
Using their practical experience of improvement programmes, along with simulation exercises, our trainers will take attendees through the process of applying the tools and techniques that they learn.
Introduction to Lean Six Sigma
Harnessing the power of teams
The Define Phase - Correctly defining business issues and problems
The Measure Phase - Managing by fact
The Analyse Phase - Identifying root-causes though analytical methods
The Improve Phase - Making Improvements and delivering the benefits
The Control Phase - Controlling the process and sustaining the benefits
There are no prerequisites for this course.