Lean Tools & Techniques Training Course
Course Code:

TGLS016

Certification:

ONLINE live Zoom courses are available. After attending online or classroom-based courses, candidates are eligible for the optional NZOQ Lean Tools & Techniques exam, which can be taken online. After passing the exam, the NZOQ will issue a certificate of completion.

Course duration:

3 x 2.5 hours of online Zoom training.

Overview:

Thornley Group's Lean Tools and Techniques course prepares attendees for applying Lean in either a service or manufacturing environment because Lean Thinking is universal and not specific to any industry. This live online Zoom course includes a further 2 hours of study, including lesson reviews, the completion of problem worksheets and knowledge-retention quizzes.

TGL016 lean tools and techniques
Cost
$650 plus GST
All major credit cards accepted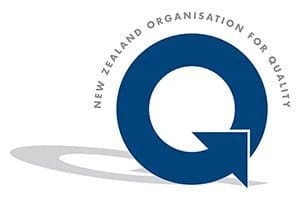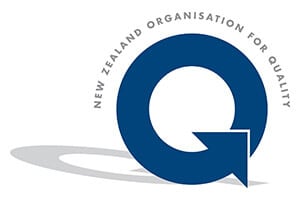 Lean delivers business goals and objectives though the rigorous application of proven improvement methodologies.  By focusing on the customer, and delivering benefits quickly, it is possible to improve quality performance and profitability simultaneously.
This course equips attendees to get started on the delivery of improvement activities straight away and provides the knowledge required to do this in a structured and measurable way.
Thornley Group Lean Tools and Techniques training is carried out by professional trainers who are experienced practitioners in implementing Lean.  After the training, you will have a detailed awareness of the principles and application of Lean methods.
A certificate of completion will be issued by the NZOQ after passing the online exam.
Lean & Six Sigma training at your office
Thornley Group designs its training programs to suit all levels of a business, from the newest staff to senior managers and executives. We provide courses that cover everything from basic awareness to specialised training courses that have been tailored to your business. Our courses are a fun and engaging learning experience designed to give measurable results. Where desired, content can be tailored to your business and presented with your own branding. Training can either be conducted online, on-site at your business or in one of our approved venues.
Take the first step to improving your business performance
Improving the way your business performs is a journey of many steps. The first is to make a commitment to changing the way you do things. Organisations that adopt Lean Six Sigma approaches across their activities consistently perform more efficiently and effectively while eliminating unnecessary waste. This provides measurable cost, quality and product improvements that help businesses to achieve greater customer satisfaction and marketplace competitiveness.
Contact us to find out how we can help you with our training and consultancy services.
How can we help?
Thornley Group specialises in training and consultancy services that are designed to help organisations set strategies and deploy business process improvement in a sustainable way. We ensure all course candidates are equipped with the know-how they need to make sustainable, long-term changes to their businesses that will continue to realise benefits for years to come.
Training key members of your organisation in process improvement methods is a practical step you can take towards becoming a high-performing business. Along the way, Thornley Group can provide all the support you need to set the right strategies and successfully deploy them.
Course manual
NZOQ certificate of completion included (exam pass required)
Access to our supplementary online Lean Foundation training
Online resources and templates
Our Lean Tools and Techniques training provides an explanation of Lean methods, tools and benefits.  It will prepare attendees for the task of operating in a Lean environment or for implementing Lean.  Attendees will become fluent in the 'language' of Lean and its associated improvement methodologies.  This training is targeted at people who spend time involved in process improvement as either a process owner or a member of a team working on an improvement project.
Using their practical experience of improvement programmes, along with simulation exercises, our trainers will take attendees through the process of applying the tools and techniques that they learn.
Summary Course Contents
Introduction to Lean
The Continuous Improvement Cycle
Working in Teams
Establishing Customer Requirements
Calculating Process Performance
Data Collection
Value and Waste
Eliminating Waste
Value Stream Mapping
Making Work Flow
5S
Kano Model
Quick Changeover
Creating a Pull System
Kaizen Blitz
Monitoring Processes
Using Statistics
Mistake Proofing (Poka Yoke)
Charting and Monitoring Processes     
Sustaining Improvements
There are no prerequisites for this course.